Lake SIDE

Cleveland Towing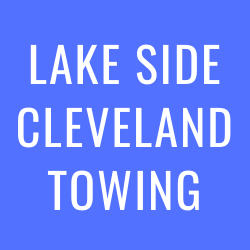 In the earliest days of Cleveland, Lakewood as we know it was merely a large patch of wilderness west of city. Now, suburb on the shores of Lake Erie is densely populated with major roads and commercial entities.
Being as such, a capable towing and roadside assistance company is needed for the bustling area. That's where we come in.
We offer 24-hour services when you're stranded and stuck in Lakewood or surrounding townships and communities.
Our team of employees is experienced and intensely trained in the art of helping folks who need it most. Our rates are affordable (not cheap!) and we are fully licensed and insured.
Whether your car is broken down after a summer afternoon hike at Lakewood Park, or you slid off of U.S. Route 20 into a ditch, we can help with timely and fast service.
Our service area covers the entire westside of Cleveland, including downtown, Gold Coast, Clifton Park, West End, and Victorian Village in Lakewood.
We offer a wide-range services in and around Lakewood, OH. They include:
Flatbed towing
Long-distance tows
Wrecker services
Motorcycle towing
Breakdown assistance and recovery
Light, medium and heavy-duty towing
Junk car removal
Truck, semi, and big rig hauling
Specialty car towing
Fuel delivery
Flat tire changes
Battery jumpstarts and charges
We get it. You have a lot of options when it comes to choosing a dependable tow service in Lakewood and Cleveland. Some of our competitors even have solid reviews. Please consider us for the following reasons:
Our prices are affordable. These fair rates keep cash in your bank account.
We work fast. It is our aim to get to you for help in 40 minutes or less.
We're local. We're hard working Clevelanders just like you.
We're licensed and insured in Ohio. No fly-by-the-night operation here.
We're pretty friendly. It's likely you'll want to invite our tow truck drivers out for a round of drinks after the job is finished.
Not convinced yet? Call us today to learn more about our around-the-clock 24/7 roadside and towing assistance near you in Lakewood, Ohio.
Lake Side Cleveland Towing
1475 Warren Rd #771629
Lakewood, OH 44107
(216) 243-7347