24-Hour Emergency Towing In Cleveland, Ohio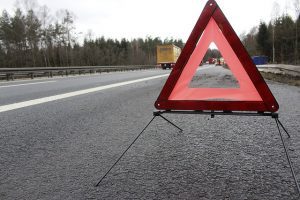 Unfortunately, there is no way of preventing emergencies on the expressways, streets, and roads of the greater Cleveland area. Even if you're as safe as can be, weather conditions, road conditions and fellow drivers can cause you problems.
The good news is that Cleveland Tow Truck Pros provides exceptional and affordable 24-hour emergency towing service when issues arise. We are fully licensed and insured and work efficiently and quickly when time is of the essence.
Whether you have a car accident, slide off a slippery road, or your car dies on I-90 during rush hour, we can help. Call us today – even if it's a Sunday or holiday, or in the middle of the night – for emergency towing and roadside assistance you can trust.
Reasons You Might Need 24-hour towing
You're hopefully not up at night thinking of what might happen to cause you to require emergency service from a tow truck company. The bad news is that issues can arise at any time.
Our dispatchers and tow truck drivers are at the ready 24 hours a day, seven days a week when you need us most. Our tow operators are friendly, efficient, experienced, and intensely trained to deliver reliable emergency assistance.
If you encounter any of the following situations, please contact us right for prompt help. It doesn't matter the time or your location in the Cleveland or the city's suburbs:
Car breakdown
Slide off the road into a ditch, creek bed, snow bank or barrier
No fuel
Flat or damaged tire
Broken windshield
If you experience any of these circumstances, remain calm. Pull off to the side of the road away from traffic. Turn on your hazard lights. Call police and local authorities if necessary. Make sure you and your passengers are safe.
Top 24/7 Emergency Tow Truck Company
We specialize in 24/7 emergency towing and roadside assistance throughout Northeast Ohio, including Parma, Solon, Strongsville, Cleveland Heights, Berea, Mentor and beyond.
When you run into bad luck on the road, choose us for the following reasons:
We're fast. We strive to get to you in 30 minutes or less – faster than a pizza delivery.
We're affordable. We'll keep money in your pockets with our low-cost towing rates.
We're always available. Even if you need us in the middle of night, we answer your call and won't leave you stranded.
We're dependable. Thanks to experience and professional abilities we'll get the job done to your satisfaction – from the time you call until we tow your vehicle to its desired location.
We're friendly. Needing a tow is frustrating and stressful. We'll do all we can to make the situation better with outstanding customer service.
Get a hold of us now for quick towing at a fair price.