Car breakdown towing in Cleveland, Ohio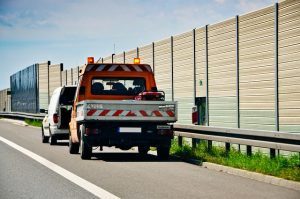 Has your car ever broken down miles away from your destination? If you're lucky, a family member, friend or neighbor can pick you up in a reasonable time. If you're not so fortunate, you're stranded and perhaps left to walk 15 miles home through a northeast Ohio snowstorm.
It is for times like these that we provide dependable vehicle breakdown towing services. And because breakdowns tend to happen at the worst times, our expert tow truck drivers are available 24 hours – around the clock – to assist you in emergency situations.
No matter if you have an engine that won't start, a malfunctioning alternator, damaged exhaust pipe, flat tire, or dead battery, we can help with fast towing and roadside service that is affordable.
Our tow operators are highly qualified and specially trained in car breakdown recovery. Call us now for immediate help in the Cleveland, OH area, including Parma, Strongsville, Berea, Independence, Cuyahoga Heights, Cleveland Heights, University Heights and beyond.
What to do when your vehicle breaks down
When you experience a car breakdown on a city street, expressway, or country road in Ohio, follow these recommendations for the best results:
Take a deep breath and remain calm.
Pull off to the side of road away from traffic if possible.
Make sure you and your passengers are safe.
Put on your four-way flashing lights.
If you feel safe and comfortable doing so, consult the vehicle's owner's manual for troubleshooting options.
Contact a local towing service for transportation to your home or repair shop.
Best emergency tow truck in northeast OH
We know you have many choices when it comes to picking a tow truck company for car breakdown recovery. Select us for the following reasons.
We respond fast to your calls and get you back on the road fast.
We are fully licensed, insured and experienced.
We offer a full-range of recovery services, including flat tire changes, dead battery jump starts and fuel delivery.
Our drivers are professional and very friendly.
Our services are affordable and our rates are fair.
Call us today to learn more about our towing and roadside assistance options.