Long distance towing in Cleveland, Ohio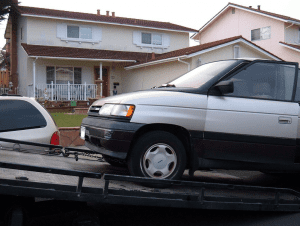 Listen, we're always up for some good old emergency tow truck jobs when the time calls. That's our specialty after all. But we're also very good at long-distance towing.
Towing long distance is different from traditional dolly towing where the front end of a vehicle is lifted off the road and the vehicle moves on its back tires. With tow jobs for longer distances or under special circumstances, we use a flatbed truck that provides greater stability and safety for all types of cars, trucks, and other vehicles.
We own a fleet of modern flatbed trucks that are durable enough to travel hundreds of miles outside of Ohio, across the state, and to other regions of the United States. We are licensed and insured to tow throughout the country.
Our Cleveland tow truck drivers are experienced, qualified, and specially trained to execute all kinds of long-distance towing services.
Call us today for a free and accurate estimate or to schedule your long-distance towing appointment.
Why you may need a long-distance tow
There may be any number of special situations that call for long-distance towing of your vehicle. We routinely provide flatbed towing service under the following circumstances (and others):
When you're moving or relocating
When your vehicle needs to be transported for repair work
When your need a car towed to or from a dealership
For specialty cars (antique, classic and vintage models)
For larger vehicles, such pickup trucks, all-terrain vehicles, SUVs, farm tractors, and more
Best Cleveland long-distance tow truck service
We know you have a fair amount of options when it comes to picking a towing company for long distance service in Cleveland, OH. Consider choosing us for the following reasons:
We're flexible with time. Tell us what day and hour works best for you, and we'll do our best to get the job done then.
Our rates are fairly priced. We may not be the cheapest tow truck service around, but we deliver affordability combined with customer satisfaction.
We use modern and equipment and techniques to get the job done right and safely.
We work efficiently to save you time and money. No fooling around on the clock.
Our tow truck operators are experts at what they do.