Winch out towing Cleveland, OH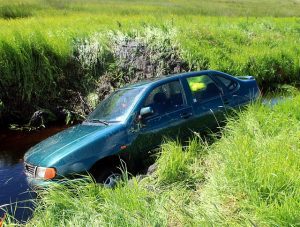 Being a city of four seasons, it's not uncommon to be hit with slippery road conditions from time to time here in Cleveland. With that being the case, sliding off the road in your vehicle is possible throughout the year.
Our 24-hour emergency towing service is available for just those circumstances. We provide fast and affordable winch out and pull out assistance for the following cases and others:
Vehicle in ditch or creek bed
Car in snow bank
Vehicle in expressway median
Car stuck in wintry conditions
Vehicle stuck in mud or sand
Our tow truck drivers are highly qualified and specially trained to provide dependable professional help when you slide off the street, road or expressway due to wet, snow, or icy conditions.
Call us any time, anywhere in the Cleveland, Ohio region, for fully licensed and insured vehicle pull out towing and roadside assistance.
Fast pull out from ditch, mud or snow
When it comes to 24/7 tow truck services in northeast OH, we know that you have many options to choose from. Pick us for winch out assistance for the following reasons, and many others:
Our towing rates are fairly-priced and lower than most of our competition.
Our goal is to get to you fast so that you're not stranded for more than an hour in a ditch or winter conditions.
We work around the clock for to assist with emergency situations.
Our tow truck operators are friendly, experienced, and professional.
We stay in constant contact from your first call to keep you informed of our progress.
Call us today to learn more about our towing company service options in Parma, Strongsville, Cleveland Heights, University Heights, Cuyahoga Heights, Ohio City, Willoughby, Brecksville, and beyond.